OUR STORY
How it all started
Our mission is to develop software solutions that make document management easy and fun, without compromising on enterprise-level features. We're passionate about this goal, and as vacation rental owners, who have to request signatures and other information from our guests, we decided to build an app that we could trust to keep our business protected.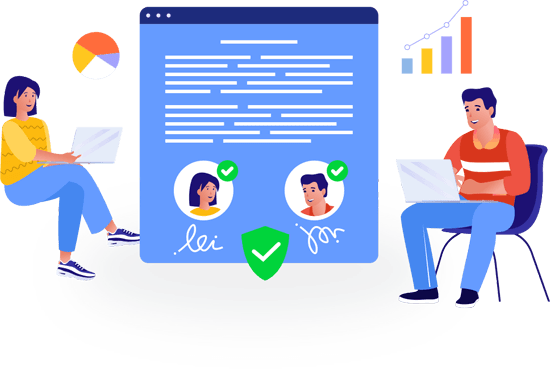 Vested In Our User's Success
We believe that by empowering our users to do more they will succeed and so will we. Signature understands that our users trust us to help them operate their businesses, whether it's a one man show or a large corporation. We take that trust seriously and go the extra mile to ensure that our software is available and ready to use whenever you need it. At Signature your success is our success.
What We Believe
Creating software is as much an art as it is a science. Everyone has their own personal interpretation of the right answer and no two solutions are exactly alike. At Signature we embrace this idea and strive to always focus on the user. We believe in making the complex simple and that a simple solution will always be favored over a complex one. That's why our software looks and feels simple yet solves some very complex workflow problems.

We believe that customer support is a key part of our solution and so we offer many resources to get you going quickly. We've created in-application contextual help so you learn each key feature of Signature. We've also put together a series of video tutorials for those who prefer sound and motion. If your question is not covered by any of these resources then you can simply start a conversation with us from anywhere within the application with two clicks. We're always happy to help.